Are you getting the results from your business' website that you'd like?
Often businesses come to us with some kind of problem stemming from their websites. Perhaps their analytics show that they're driving plenty of traffic, yet only a small fraction of visitors are actually signing up or becoming customers. Perhaps people sign up for updates, but don't tend to move further through the sales funnel. In some cases, the website is simply not drawing enough traffic in the first place.
In any case, if you're not getting the results you'd like from your website, or even if you just want to ensure that you've got it in optimum shape, a website review can be an important first step to taking your business to the next level.
Why conduct a website review?
An in-depth website review gives you the insights you need to really optimise your website to attract traffic, improve visitor engagement and boost conversions. Often we will find that the website user experience isn't where it should be, leading to lower engagement or conversions.
It can be a vicious cycle if your website experience isn't attractive to users. Usually, they will arrive on your website and close out of it again fairly quickly. "Time on site" is a known search engine ranking factor, so the less time visitors spend on your site, the less likely your website is to appear high up in the search results..
As Moz explains, time on site and bounce rate (the percentage of visitors who arrive on your page and navigate away after only viewing that first page) are "engagement metrics," which the search engines build data on.
A website review seeks to improve a number of data points that indicate engagement levels. In each of the areas we look at in a website review we look to help you:
Improve user trust
Get insight into the customer journey
Leverage any assets (such as partnerships or testimonials) as best as possible
Implement best practices for content and copy, website usability and speed, mobile responsiveness and search engine optimisation
Smooth the pathway to conversion for website users
Create a trackable sales and marketing funnel
Get the perspective of an outside expert
It is strongly recommended that you conduct a competitor analysis at the same time as having a website review, so that you can get messaging and branding right at the same time.
Here are areas that should be covered by your website review:
Information Architecture
First of all, first impressions definitely count online. Can a visitor to your website understand what your company does within a couple of seconds? There has to be logic to your structure and plain-speaking to get the message across.
Your website navigation, content structure, and content prioritisation should also be clear and logical. Labeling of content should be consistent and descriptive, and it should be easy for users to take clear steps through different content.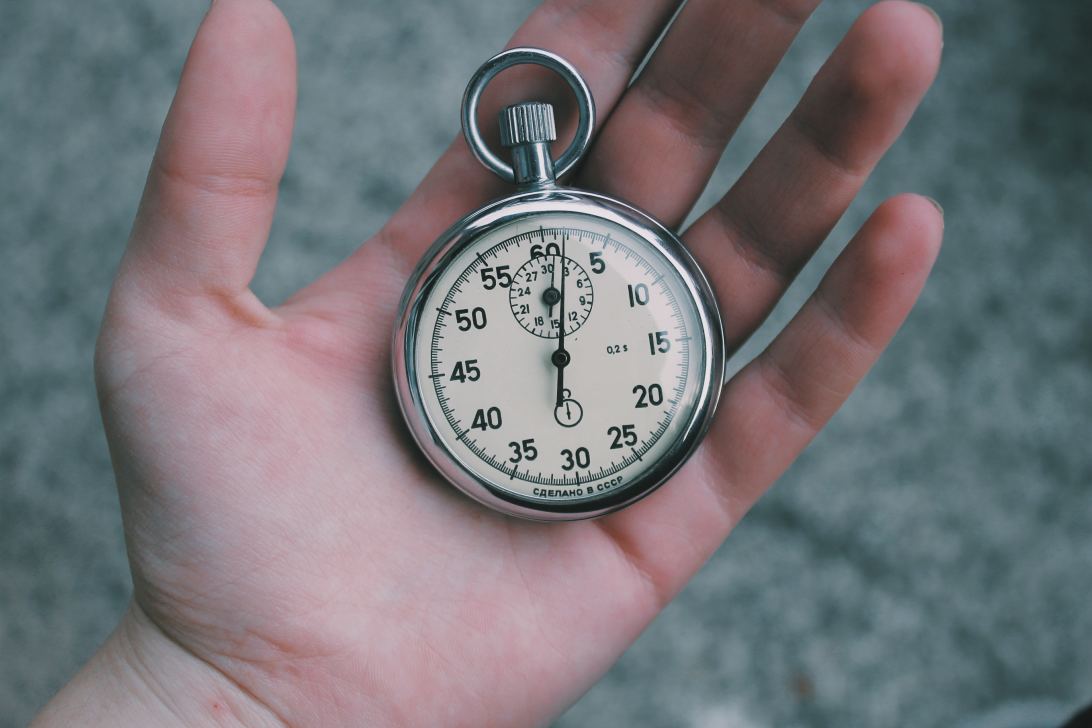 How quickly do website users understand what you're about?
Content
"What's in it for me?" is a question that should be answered clearly and early for website visitors. If you go into great detail about features without providing the benefits, your service will be lost on a lot of people.
Key points to assess with any content are whether it delivers value, promotes trust, and is of high quality. Any social proof should be highlighted well so that potential clients are comfortable that others use and recommend your service.
Any assessment of content should also include a review of the readability of it. We would look for:
How easy content is to quickly scan
Whether it will be easy for users for whom English is a second language to understand it
Whether it is of a suitable reading grade
Whether tasks can be completed and if there are any dead ends
Another part of assessing content is the style of copywriting on your website. Straightforward and informational copy will deliver better results than convoluted and "fluffy." This means focusing on the needs of the target user and eliminating jargon, marketing speak, or "filler" copy.
Tone of Voice
You can have any "voice" for your brand that you like, as long as it speaks to your target audience and it is used consistently. You could be anything from controversial and irreverent like Gary Veynerchuk, to proper and formal, like many higher education or scientific institutions.
Your website review should look for a defined, consistent voice and guidelines that cover tone and voice. The voice you use should always reflect your brand identity.
Another good assessment to make is how your copy compares to that of your competitors. It's not that you should replicate their tone of voice, but you should understand what is working for them, especially if you have a similar target audience.
Mobile Responsiveness
We're already past the time where mobile browsing has overtaken desktop in much of the world, although according to The Guardian, the UK is one place where it's a close race, with desktop browsing at 55.6%.
This means that you put your business at a distinct disadvantage if you're not catering to mobile browsing.
Mobile users expect websites to work quickly and be simple to use on their devices. That means no awkward pinching or expanding of screens and no forms that are too clunky to fill out on mobile. If you're using a responsive website design, it should react quickly to dimension changes on different devices
Look to your website analytics. If you have a fair bit of traffic from mobile devices yet users are leaving quickly or rarely converting, your usability or user experience on mobile may be an issue.
Visual Site Design
You'll see a number of different theories and preferences about the visual design of websites, but the key thing is that your design has your users at heart.
Your website should be a clear representation of the identity of your company with consistent design and navigation. This includes things like your colour palette, fonts, images and use of elements, such as pop-ups or pull-outs to grab attention.
Think about what you expect as a website user. You'd probably be a bit doubtful if you were looking for an accountant and found their website made up of bright, fluorescent colours and casual memes as images, for example.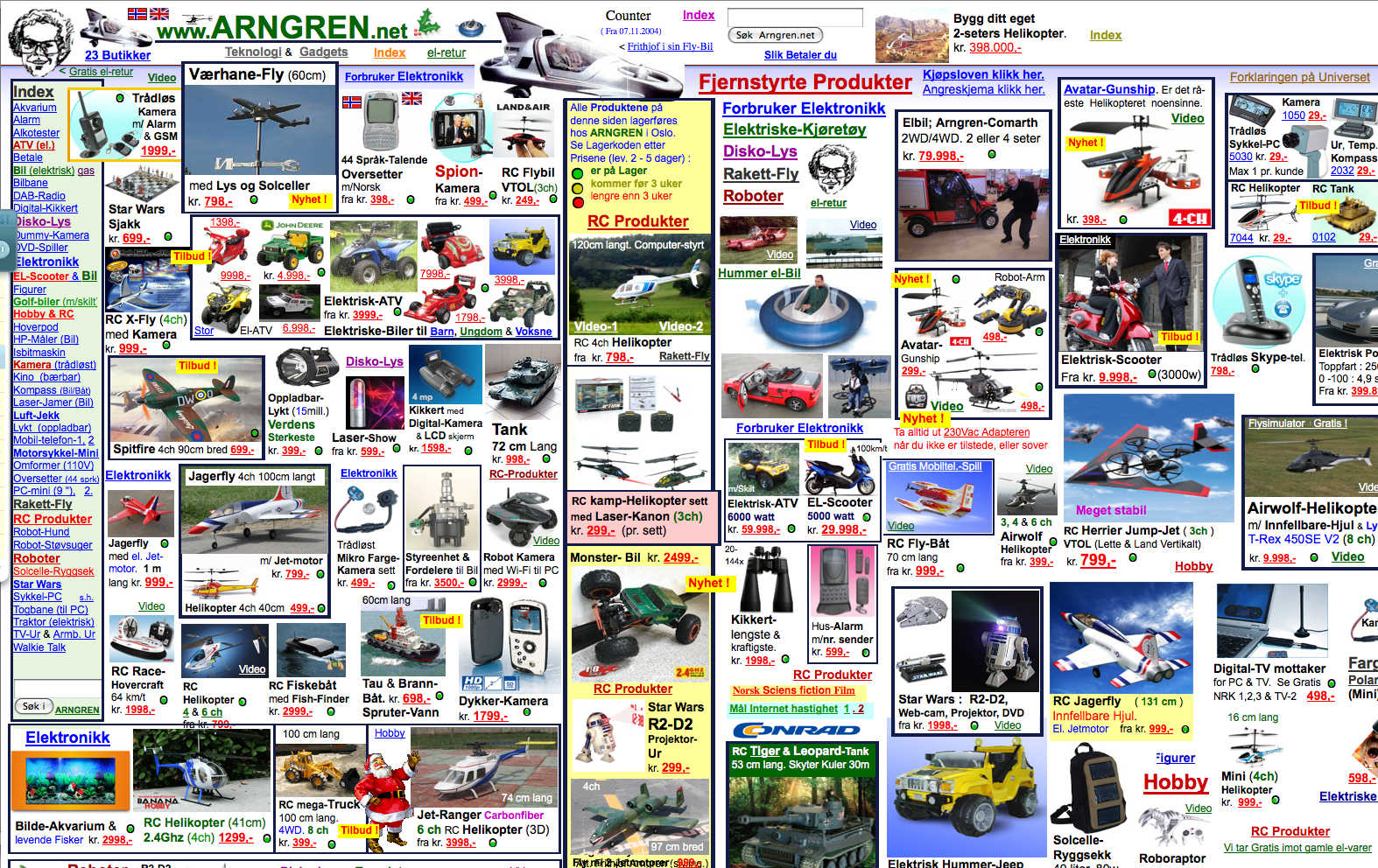 What is going on here?!
Calls to Action
Every business website needs good calls to action (CTAs). Users want the next steps to be obvious and will usually need the prompt to take action. CTAs should be very clear and content should encourage the next step. It's also important that any contact options are easily visible. There are many people who might prefer to ask a question first.
Social Media
What does social media have to do with the optimisation of your website? As SEMrush explains, social media and SEO have an interwoven relationship. This means that while social media itself does not impact SEO, it can be used to leverage it.
Review how effectively you use social media – do you post regular, quality content that is well-targeted to your customers? You should also have social media integrations with your website, for example options to follow your accounts and share content. You might even embed certain posts or a Twitter feed to attract followers.
Site Speed
If there's one thing that chases visitors away quickly, it's slow site speed or loading times. Again, this is a double-blow to you because your search ranking will be affected by the bounce rate and low time on site.
On top of that, site speed itself is known to be one of the top Google ranking factors. This means that speed is potentially impacting a few different ranking factors that can push your site down the search results.
A website review should include:
Whether your site uses clean code
That Accelerated Mobile Pages (AMP) are enabled
Whether you use a Content Delivery Network (CDN) to improve processing speed
Whether scripts and stylesheets are optimised and properly delivered
SEO
Of course, SEO itself should be included in a website review, with a comprehensive check of key search engine ranking factors. Sometimes, you'll find that a few relatively minor tweaks can go a long way toward improving your website results.
Many of those ranking factors are contained within website content, such as keyword use, backlinks, whether there are any broken links, cross linking of "hub and spoke" content, and the structure of site content.
Other factors to look at include search engine results pages (SERPs), site URL, domain authority, and page authority. Some ranking factors are not so easy to influence, but all of these ones mentioned can be and will help to boost results.
Technology
The technology you use not only affects the user experience but it impacts how efficiently you are able to deal with the digital aspects of your business.
When we review websites, we like to look at systems and tools, such as whether you're using a modern Content management system (CMS), whether you offer simple options such as chat or messaging for visitor engagement, the use of analytics, and tools for conversion optimisation. We also look at whether you're using an effective tag management system for ease of use.
The point is that better use of available technology can help you to better meet the needs of your website users.
What we offer
A thorough website review can be a very time-consuming task, but we take care of that for our clients.
We begin by conducting stakeholder interviews, designed to understand the goals and priorities of your website, in addition to gaining insights into your brand and key selling points for your business.
Once these are completed, one of our experts will analyse your website for best practises across a number of core areas.
Here's what you can expect:
You will receive a detailed report outlining:
Your company's objectives from the website and the requirements of your website users, as gathered from stakeholder interviews.
How well your website currently meets the above objectives.
Recommendations outlining how using persuasive design principles would aid conversion.
A detailed roadmap outlining how optimisation of the site would affect the user experience and overall visibility of the site.
Useful and workable ways to improve the website that fit with user requirements and organisational objectives.
Insights on how best to implement these elements.
We produce a sales and marketing funnel that can be tracked and will positively impact your company's online presence.
To get started…
To get started we would require
Your website (s') address
Your landing page address(es)
Names and email addresses of key stakeholders (number as agreed)
Do you have tone of voice guidelines? If so, please attach here.
Do you have brand guidelines? If so, please attach here.
(optional) Access to Search Console
(optional) Access to Google Analytics
Get the latest articles
Content from industry experts, delivered straight to your inbox - as soon as they're released.